Rent to own Canon EOS R5
Experience flexibility by subscribing instead of owning.
Why Wedio Subscription?
Rent out gear to other creators when it's not in use. You only have to rent out 2–5 days per month to cover the subscription.
Enjoy simple monthly payments with no hidden costs and avoid the hassle and years of financial commitments.
After your minimum subscription period, you can continue subscribing, return the equipment or buy it outright.
Every subscription comes with global insurance. You won't risk being in a financial bind if an accident should occur.
Price per month
€291 | €364 incl. Danish VAT
Why should I rent?
Access pro equipment in your area
Choose from 17,000+ listings.
Rent gear from 15,000+ creators
Save up to 40% — all rentals covered.
Daily, weekly, or monthly rentals.
Up to 40% more affordable.
500+ local lenders all waiting for your rental request.
Largest supply in Europe.
Get inspired by 10,000+ listings with gear worth €20M+.
Global Coverage.
Explore and capture the world with peace in mind.
Get your questions answered
What are the main differences between Canon EOS R5 and Canon EOS R6?
The obvious and most direct difference is the sensor. The Canon EOS R5 has a higher resolution with 45 MP, while the R6 has a more modest resolution on 20 MP. The EOS R5 also features better weather sealing compared to its family member, the EOS R6.
What is the price of Canon EOS R5?
The price of Canon EOS R5 is £4.390.
What is the release date of Canon EOS R5?
Canon authorized dealer Amazon US currently has Canon EOS R5 shipping within 2-5 weeks, this should be the fastest way to get Canon EOS R5 online now. If you want to avoid customs and such a long shipping journey, it should be available in stores since November 2020.
How much does Canon EOS R5 camera weigh?
The Canon EOS R5 body, including battery and memory card, weighs 1.62 lb.
Is RAW only available in 8K in Canon EOS R5 or is it possible to shoot raw in 4K?
No, with Canon EOS R5 it is not possible to shoot RAW in 4K. It is, however, possible to shoot H.265 4K.
Is it true that the new AF system in Canon EOS R5 recognizes birds and other animals?
You heard right; it is! The AF system is programmed to use a deep learning AI. This allows Canon EOS R5 to recognize and track not only people, but animals too. With new levels of precision and accuracy, even when viewed from the side – this is the first time this feature is available in an EOS camera.
How can I transfer my images from Canon EOS R5?
Canon EOS R5 offers 5GHz WI-FI, and Bluetooth, connectivity for transferring image files to mobile devices. By starting the Canon Camera Connect app the camera will establish a fast WI-FI connection that allows you to browse, evaluate and transfer images, as well as record remotely.
What battery can I use for the EOS R5 and how long does it last?
Canon EOS R5 uses LP-E6NH batteries. Which will last for: 320 footages (EVF-power saving mode), 490 footages (LCD-power saving mode), and USB-charging via PD-E1.
Does the Canon EOS R5 have installed GPS?
Unfortunately, Canon EOS R5 does not have installed GPS.
Does the Canon EOS R5 have the same overheating problems as some of the other Canon R cameras?
The Canon EOS R5 offers class-leading autofocus with high-resolution and high frame rate video recording options. This while using the maximum width of the full-frame sensor at high bit rates. The consequence of these feature combinations is that it can potentially generate some significant heat, which will limit recording time.
How much is it to rent a Canon EOS R5?
You can rent a Canon EOS R5 from €70/day , €364/month with Wedio.
How do I rent at Wedio?
Find the right gear, for the right price — in minutes. 1. Search & compare. Get inspired by the supply and add gear to your cart. 2. Book & get covered. Send a request to the lender and get instant coverage. 3. Start creating. Pick up the gear from the lender and create awesome footage. 4. Return and Review. Return the equipment and give the lender feedback on your experience.
How much does it cost to rent at Wedio?
You can rent for as little as €5 /day with Wedio. Wedio charges a service fee of 5% (ex. VAT) of the rental price. The service fee is included in the rental price when renting. Wedio's service fee is used for administration & operation of wedio.com.
Is it safe to rent at Wedio?
At Wedio, we work for your safety! Therefore, we have implemented a number of different features that allows you to feel safe when renting your equipment at Wedio: - Instant coverage of the equipment - ID verification of all users - Internal rating system - Transparent terms and conditions
Save 10% on your first rental
Become a part of Wedio today and get a 10% off promocode.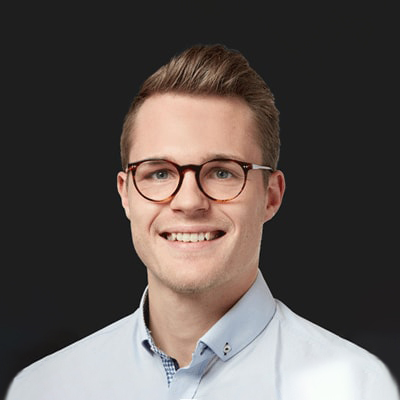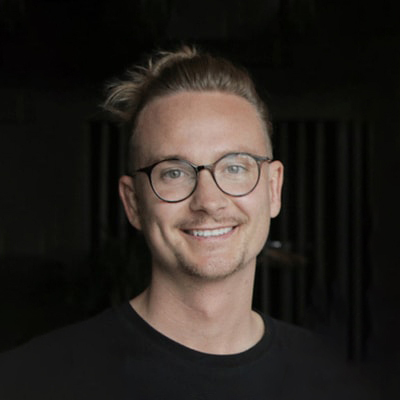 Get instant help with your rental. Give us a call on 45 69 16 69 50.
The Wedio team is here to help.
Start a conversation
Trusted by
15,000+
filmmakers
Rental score
4.97/5
9,127 reviews
Rent from
15,000
listings
Rent gear that fit your purpose.
Not sure what gear is suitable for your project? Let's find out!